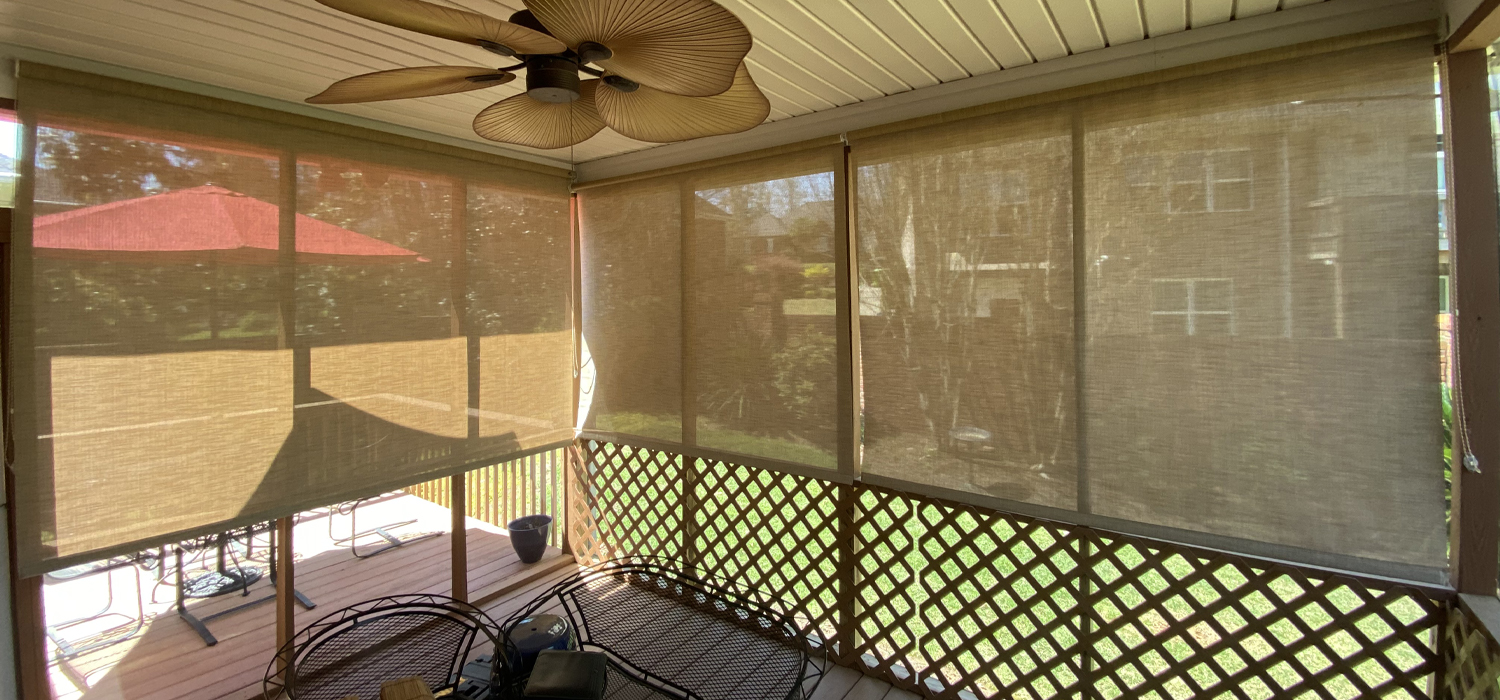 Sunesta Solar Shades are rapidly gaining popularity for use on screen porches and patios. When the sun makes it uncomfortable to enjoy relaxing on your porch or patio, just touch a button and down they come.
These shades come in 2 versions. The Sentry and The Sunroll. When open they reduce up to 65% of the heat and 100% of the glare and ultraviolet while still allowing you to maintain your view out. Sunesta Solar Shades may also be used over windows where you might not want a permanent interior blind, shutter or roller shade.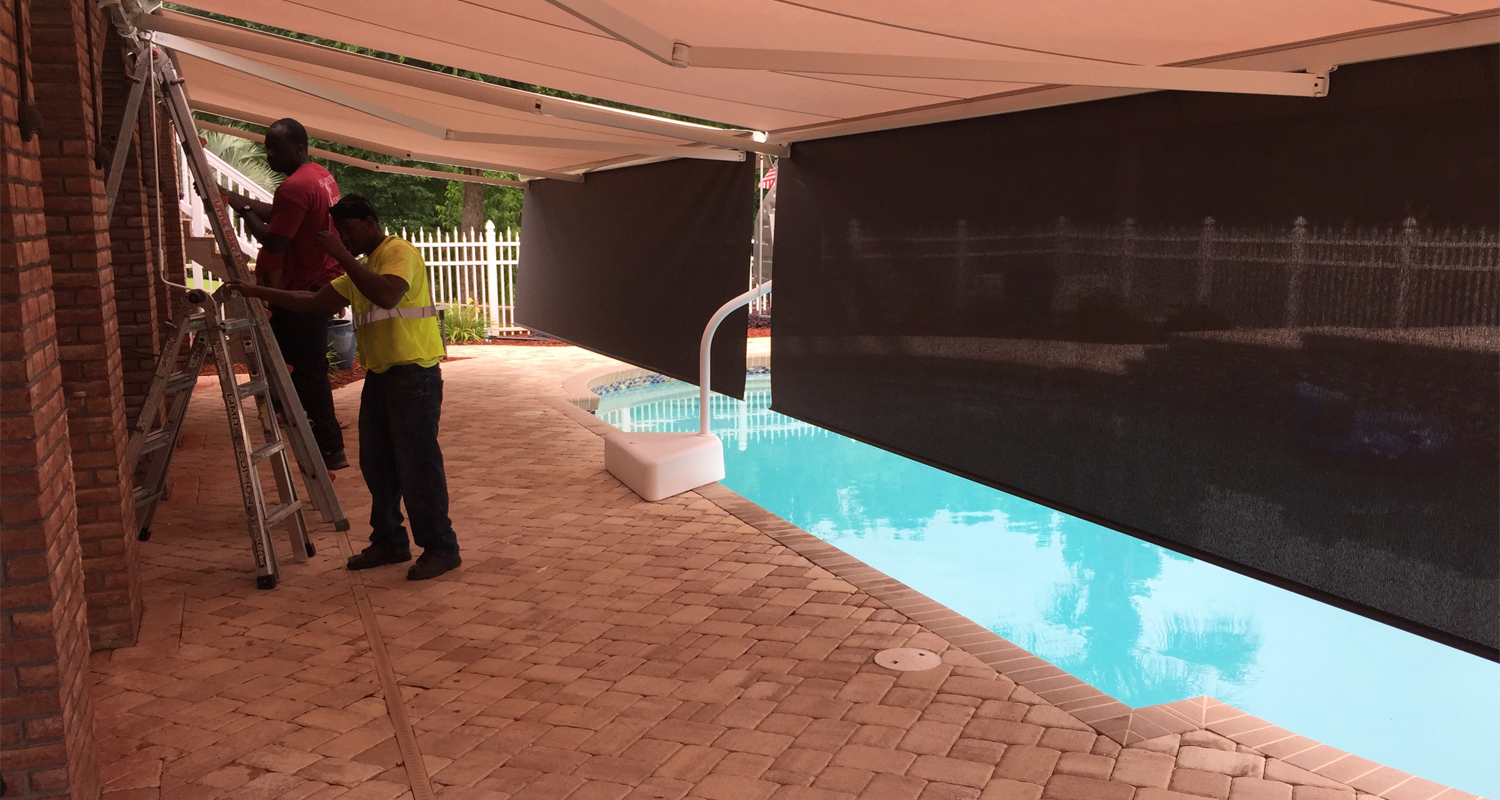 They can be used over windows that are hard to reach or have an arched top and a shade or blind will not match your interior decor. Sunesta Solar Shades are available in dozens of colors. When closed, the fabric is completely contained inside a cassette, protecting it from the elements. When opened the fabric can have a zero light transmission or act as a screen that you can see out of. All the fabrics have a 10 year warranty and the Somfy Motor has a 5 year warranty!
The Sentry Privacy Screen by Sunesta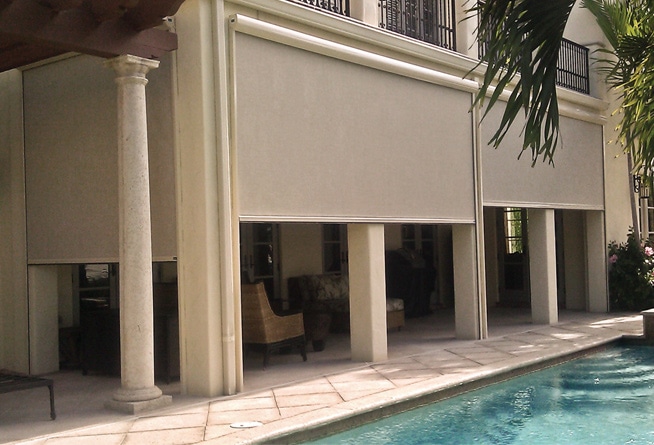 The Sunesta Sunroll Privacy Screen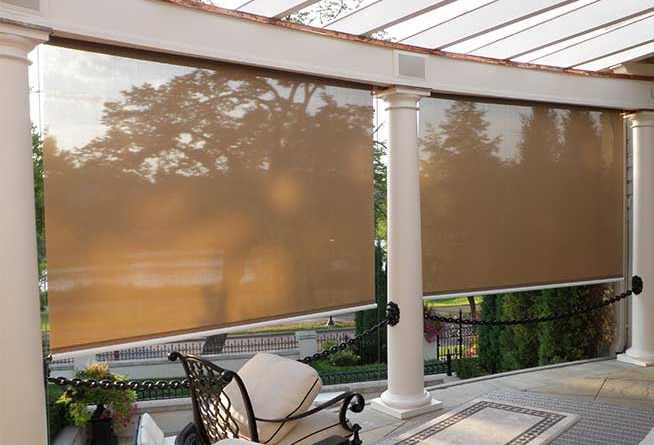 This is a MUST-SEE product. Please take a moment and look at the video and the photo gallery. Call today for a free in-home estimate and We Will Bring The Showroom To You.
Exterior Solar Shade Examples
For the premier Exterior Solar Shades look no further than Sun Shades & Graphics, we proudly serve Midlands.