Enhance Your Comfort with Window Tinting, Solar Shades, and Awnings
Why sweat in the heat and squint into the sun when you can relax in comfort instead? Our tinted window films, solar shades, and awnings let you reclaim your living spaces from the oppressive heat of the sun.
If you're interested in having a cool living room or showroom, a breezy patio, a shaded entryway, or glare-free windows, then you've arrived at the right place. We've been in the solar control business in Columbia SC for 42 years and are local experts in residential and commercial window tinting, solar shade, and awning installation. Our showroom comes to you – no need to take your own measurements or guess how a tint or fabric will look, you'll be able to see for yourself!
Our Solar Control Services
We offer a wide range of solar control and privacy enhancing products for both commercial and residential buildings. See how we can help you stay cool this summer: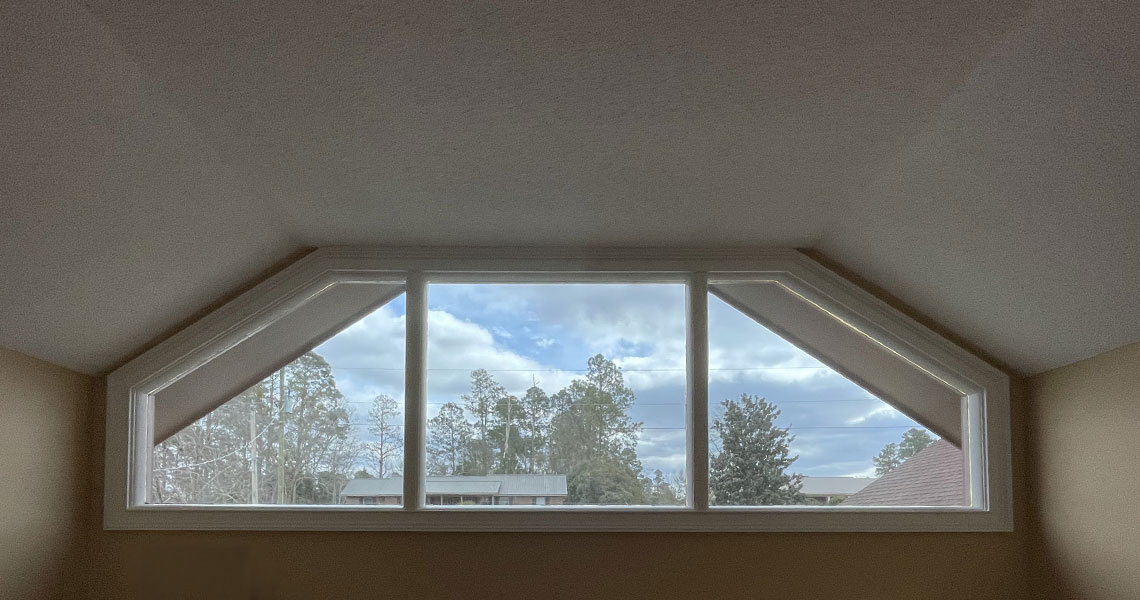 Residential Window Tinting Services
Residential window films block heat and damaging UV rays without obstructing your view. Energy saving Low-E window films save you money even in the winter! See what a difference they can make!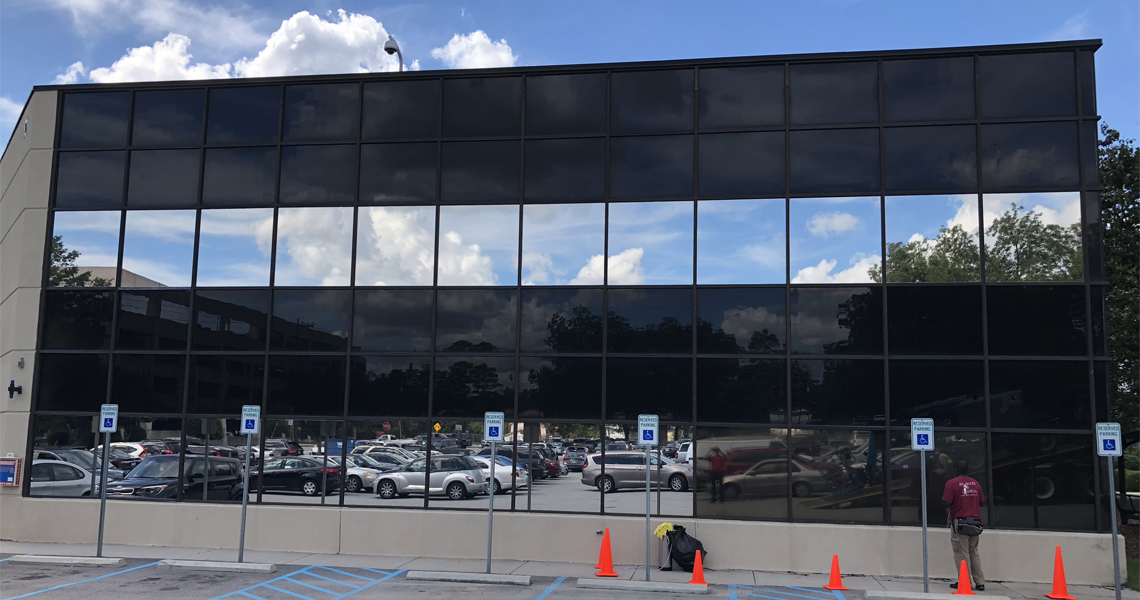 Commercial Window Tinting Services
Window films let you enhance customer and employee comfort by cutting down on annoying glare and uncomfortable heat or keep back of house operations private with mirrored and opaque window films.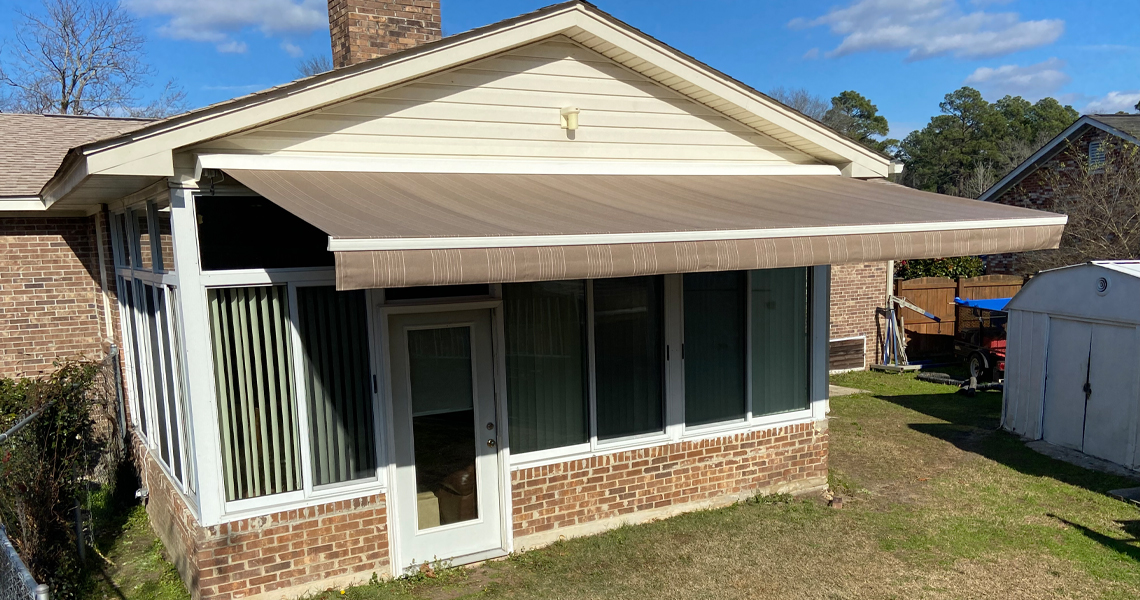 Retractable Awnings
With instant shade at the push of a button you'll be able to enjoy your porch or patio all summer long! Our retractable awnings offer 134 fabric designs and a suite of available customizations.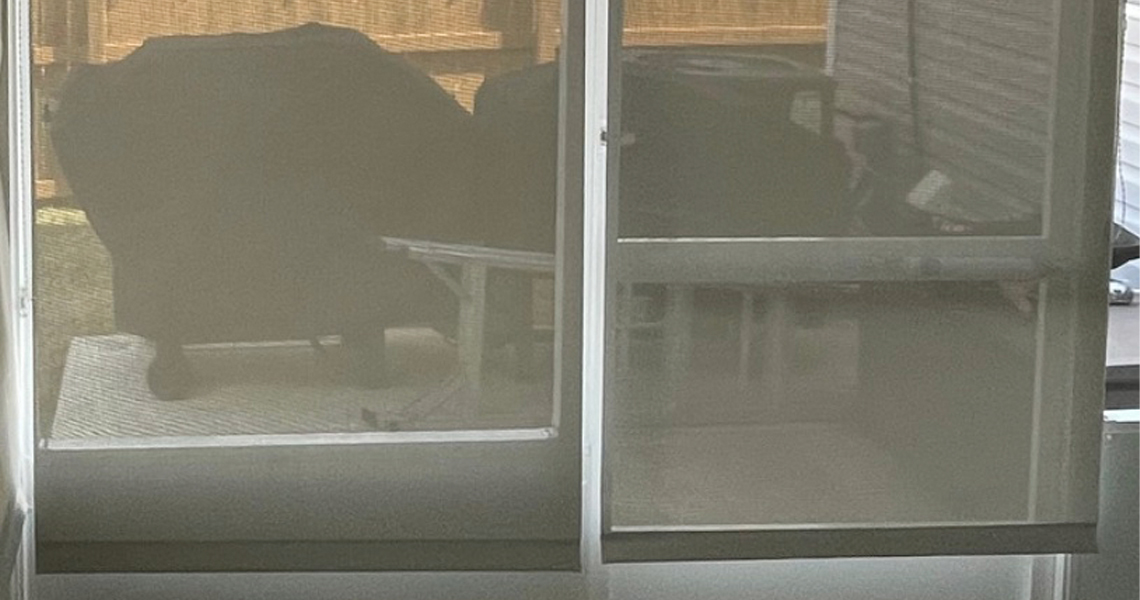 Interior Roller Shades
Heat blocking by day, additional privacy by night. Interior roller shades will make your living spaces more comfortable, less reliant on your AC to stay cool, and keep your house safe from prying eyes.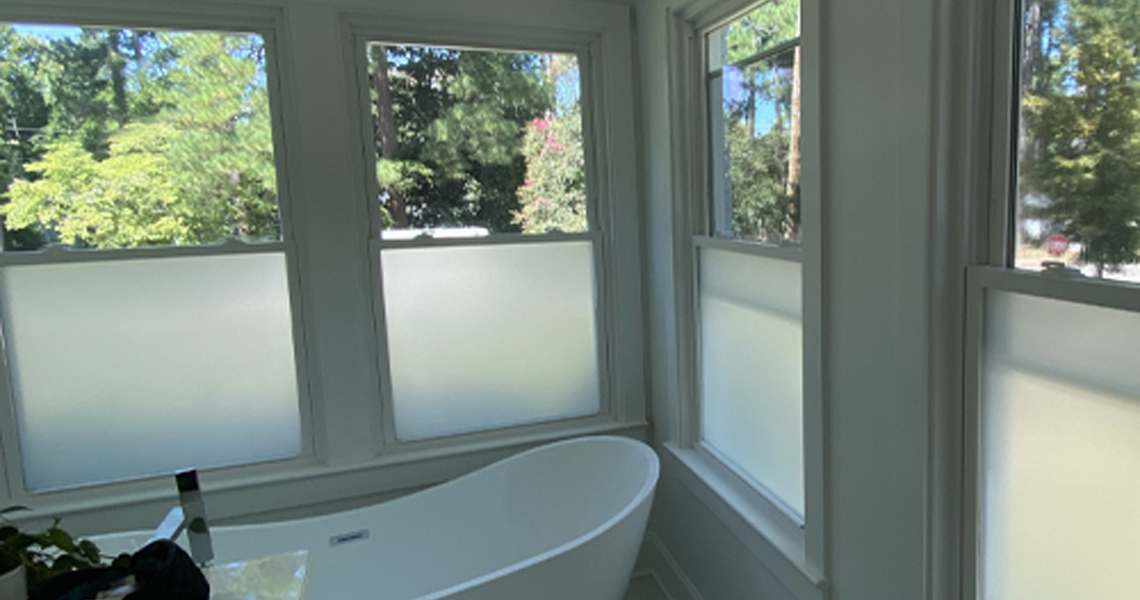 Decorative Window Film
From basic frosted glass to elegant, full-color imagery, decorative window films let you transform any glass surface into something extraordinary. Customize your shower door or display your brand on your business's entryway.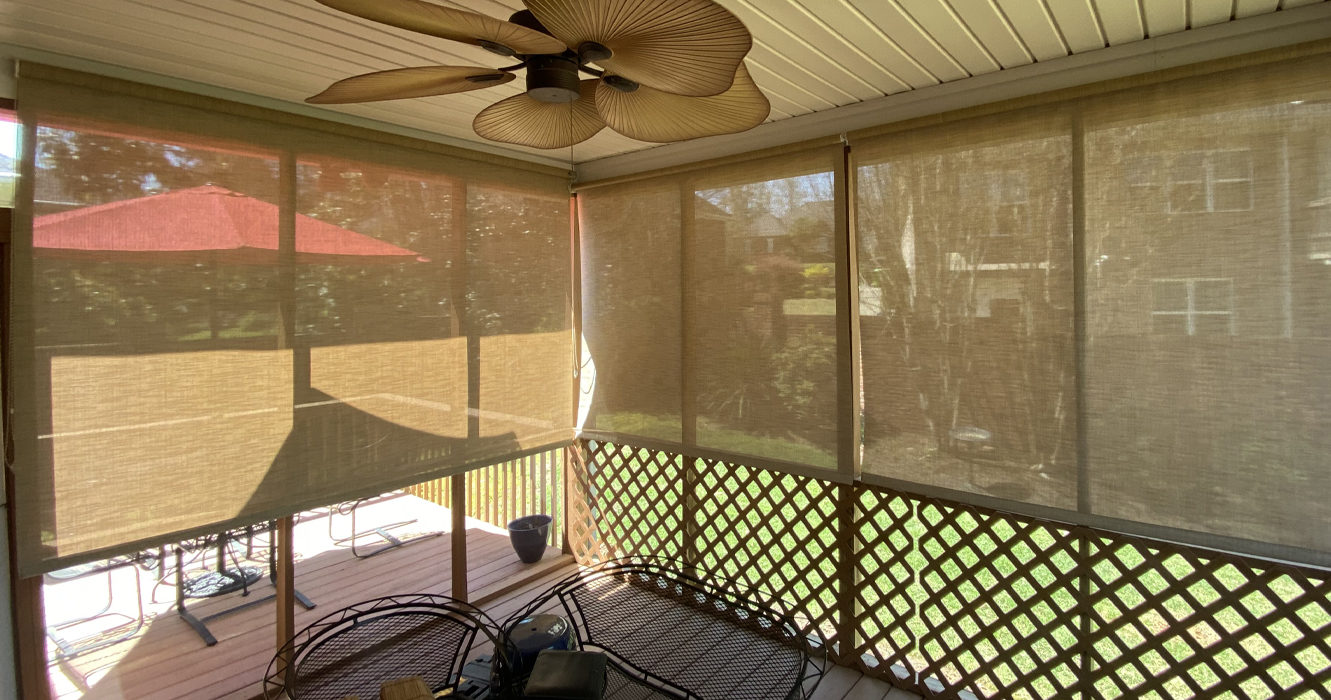 Patio Roller Shades
Spend more time looking at your guests instead of squinting at them! Exterior roller shades block 65% of the heat and 100% of the glare, letting you more completely enjoy your outdoor spaces.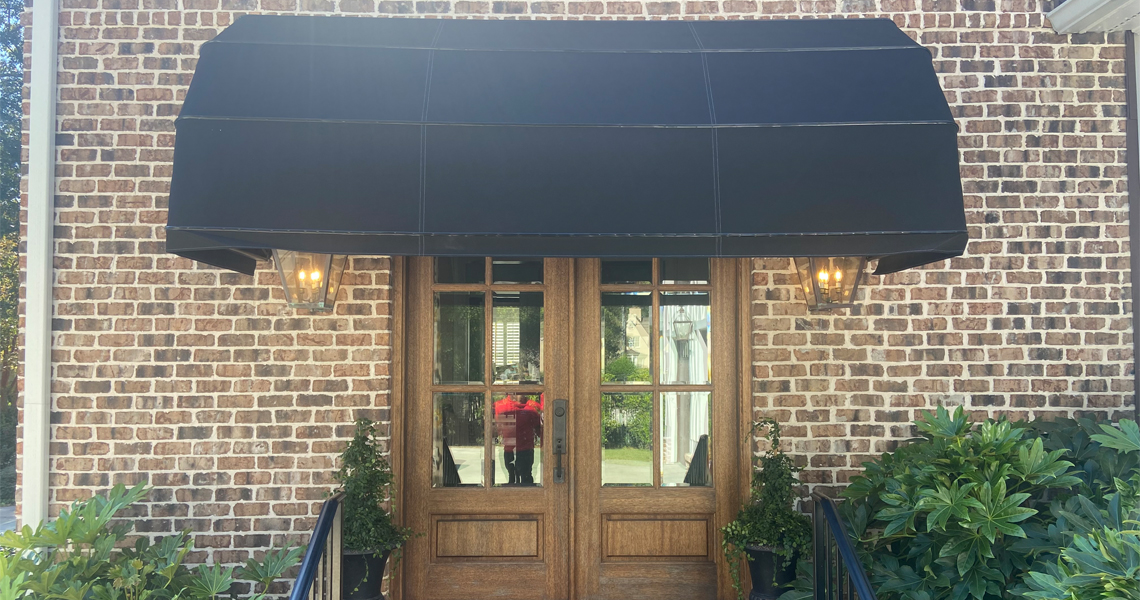 Permanent Awnings
Add a touch of elegance to your home or business's windows and entryways while enhancing privacy and blocking out the harsh rays of the sun with a permanent awning installation.
Awning Installation Services
Whether you're looking for a retractable awning to cover your porch or patio, or a permanent solution to mount above windows and entryways, we've got you covered. Our Sunesta brand awnings come in 134 different fabric designs and a wide range of customizations to fit any aesthetic.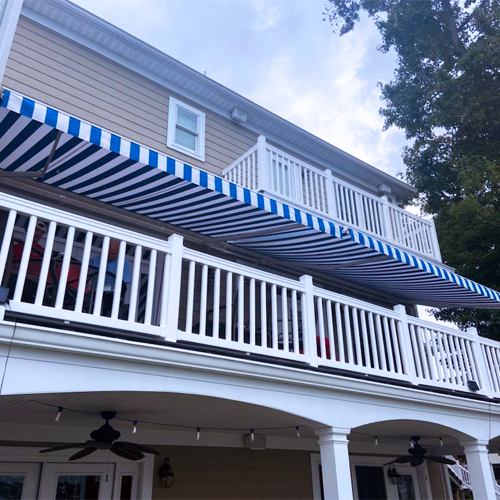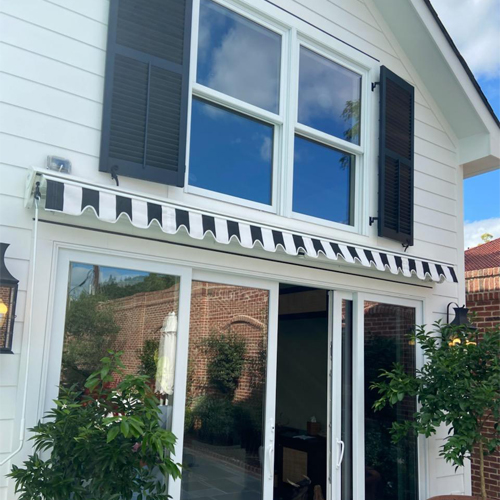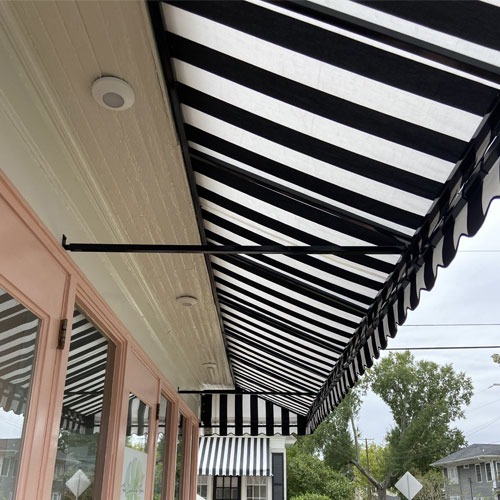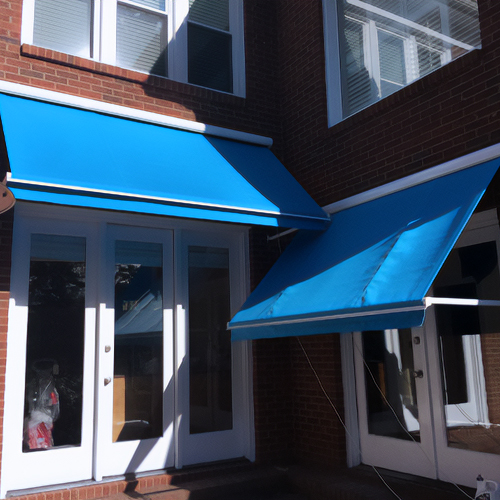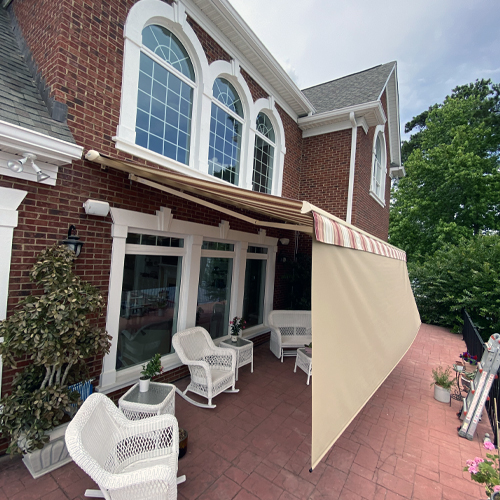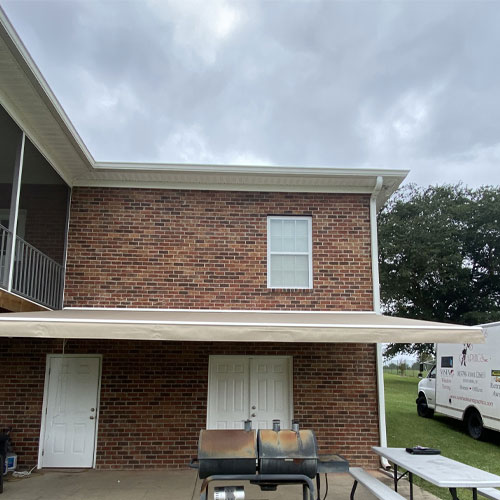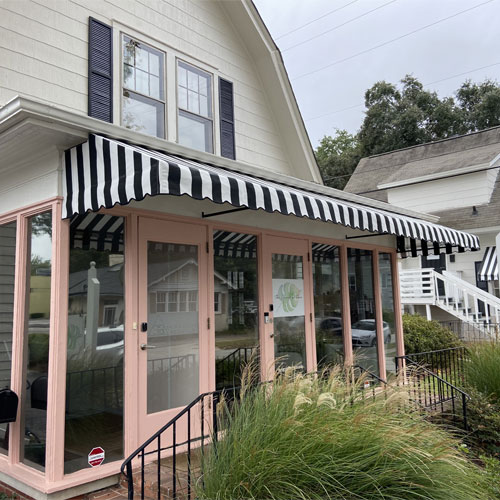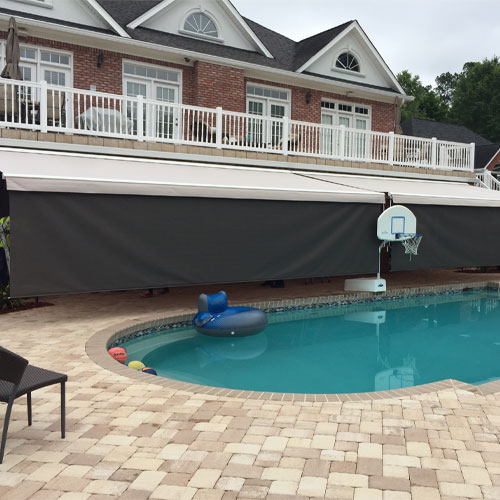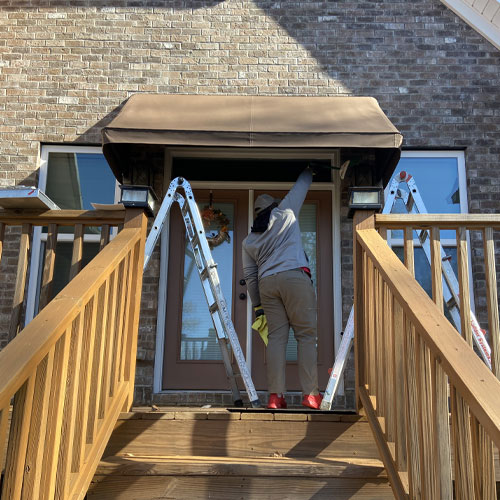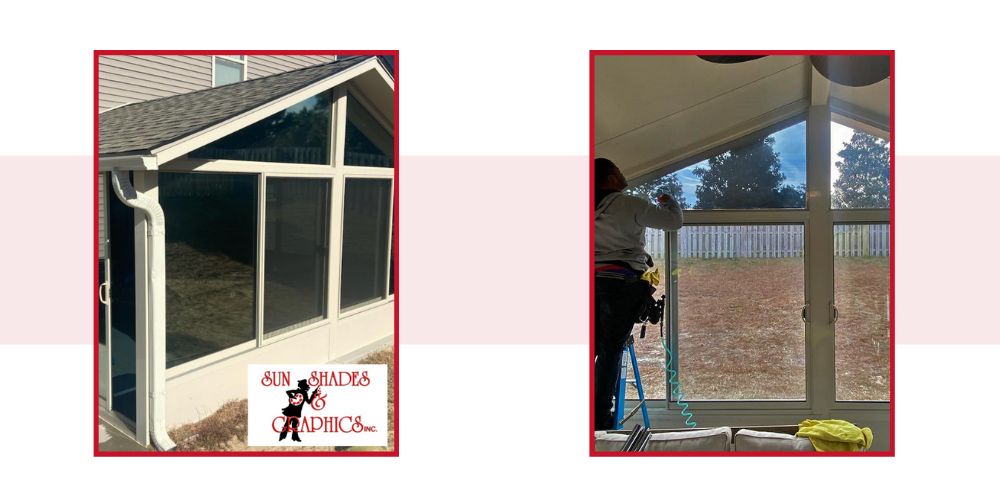 Decorative Window Film
With decorative window films your imagination is the limit of what's possible. Frosted glass is the classic example – but you can turn your shower doors into a jungle scene, or your business's front windows into a huge opportunity for branding.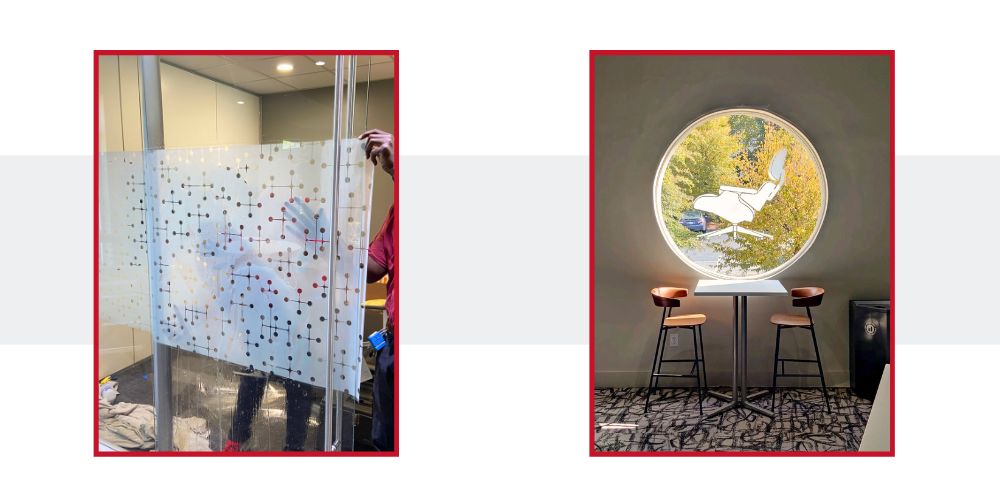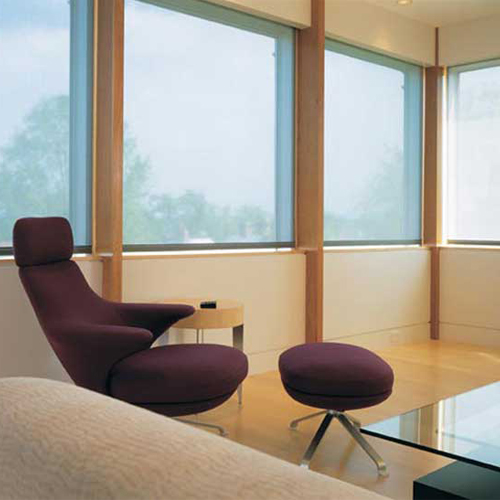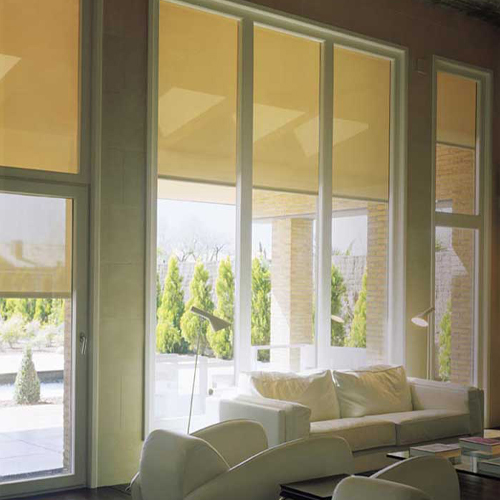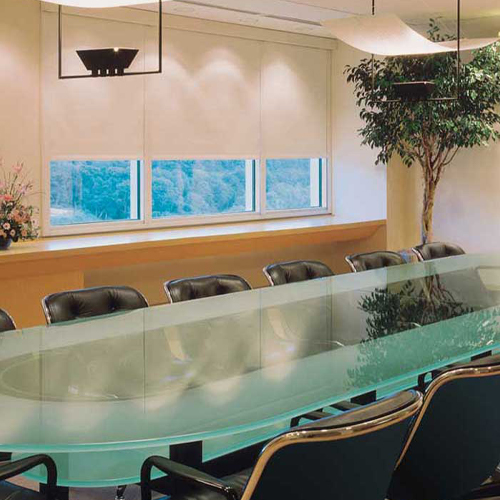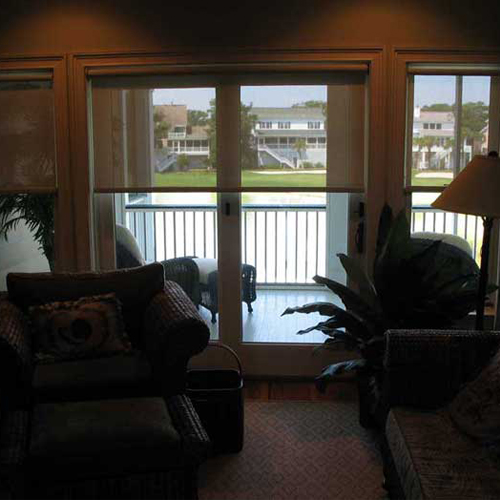 Roller Shades
Don't let the sun chase you out of your living spaces. We have roller shades for both indoor and outdoor applications which can block 65% of the heat and 100% of the glare! Even in the middle of a hot South Carolina summer day you'll be able to relax in cool shade. Roller shades don't stop working when the sun goes down either – screening your private life from unwanted attention.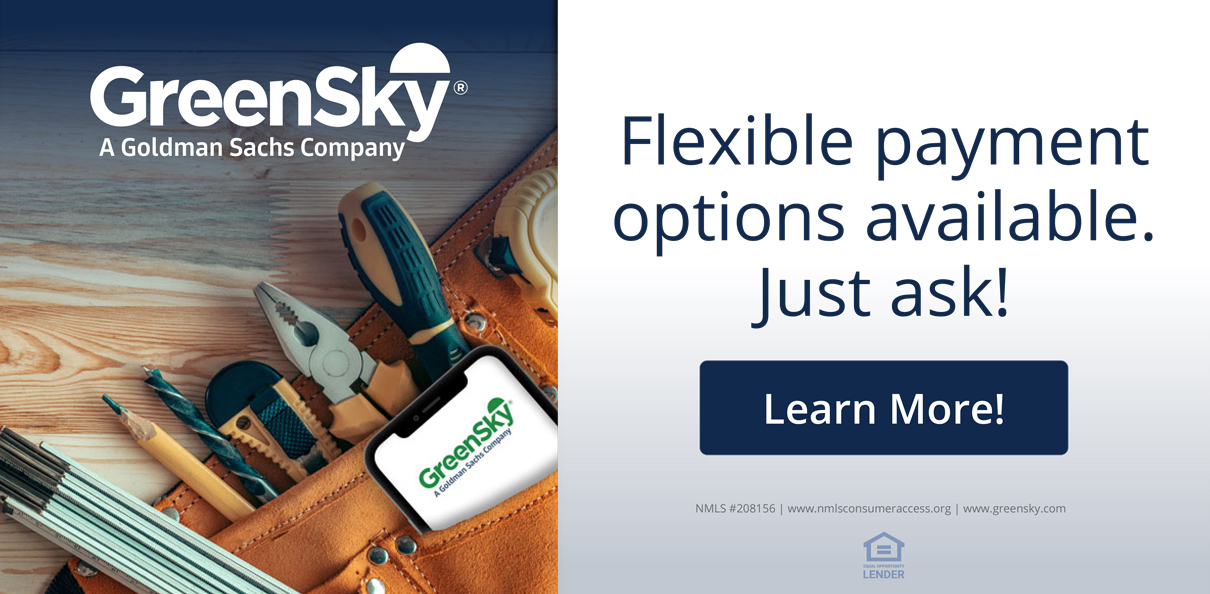 Why Choose Sun Shades & Graphics
Our Showroom Is Easy To Get To From Anywhere
When you work with Sun Shades, going to the showroom is something you can do without leaving your home or office! We come to you with samples of our complete catalog – letting you see exactly how each option will look. No need to guess how your new solar shades, awnings, or window films will look, see for yourself.
Local Expertise
We're based out of Columbia, SC and have been in business for 42 years. Over the decades we've worked with happy customers all across the state, and have made hundreds of thousands of measurements. We take the guesswork out of measurements and all of our installations are performed by our own expert craftsman – not sub-contracted out!
We Only Use Top Quality Brands
Low quality products deliver low quality results, and that just isn't something we're OK with. We install Sunesta awnings and shades and LLumar window films because we know that they make great products at a fair price and will provide results you'll be happy with.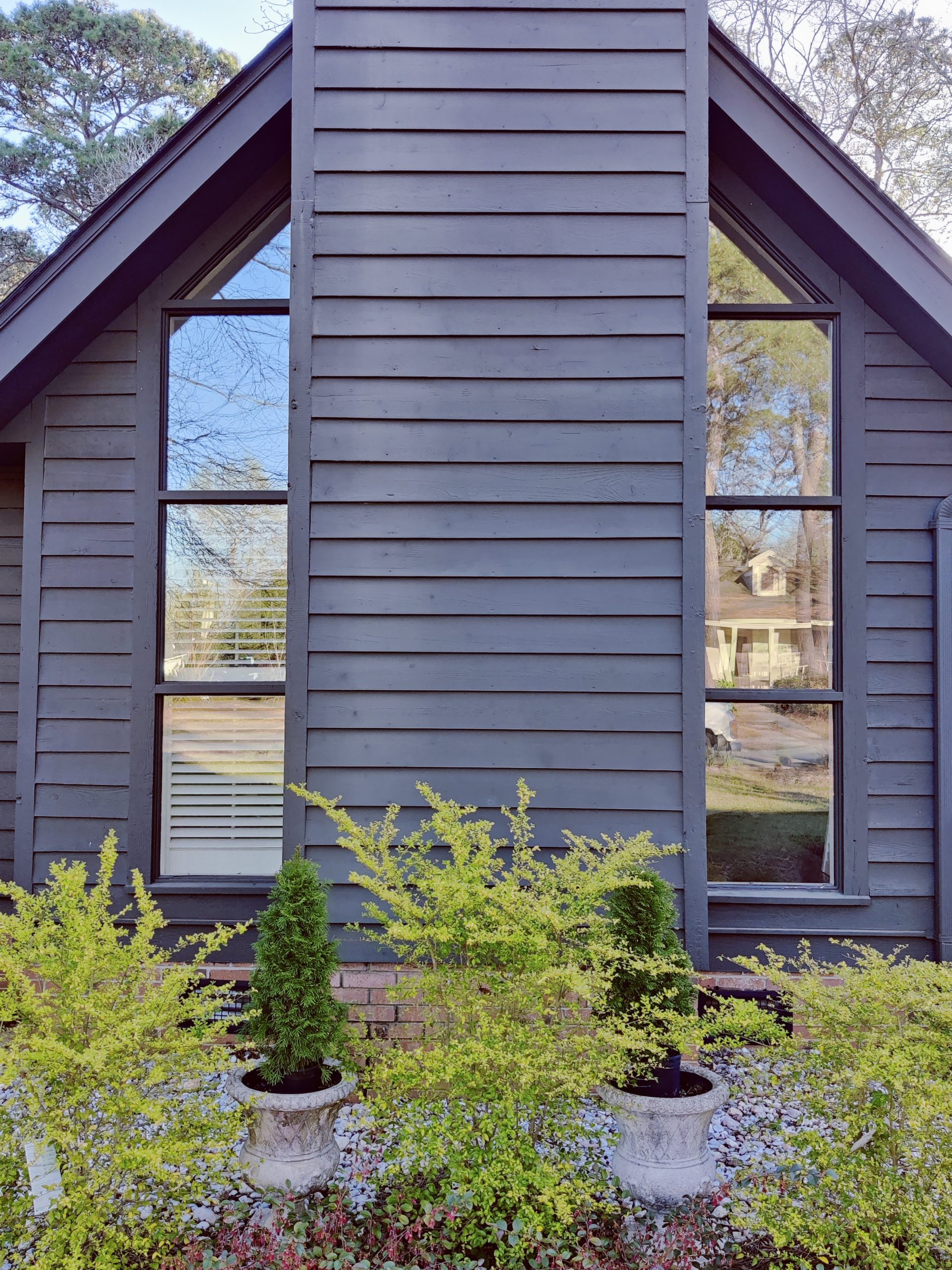 See What People Have to Say About Us
We've been in business for 42 years. Read what people are saying to find out why.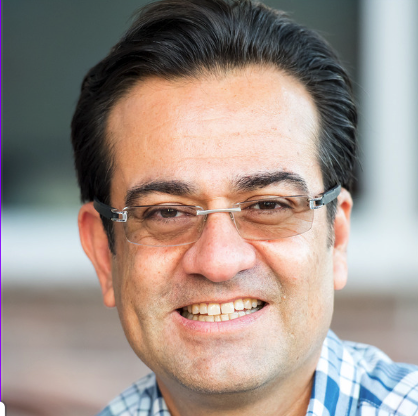 Unbelievable!
"Jeff and his installers were absolutely amazing! Professional consultation and listened to what my wife and I were wanting to achieve. Never pressured us. I can not say enough praises to the installers Josiah and (I'm sorry I can't remember the other guy…) were so polite and quality workmanship. Our home already feels cooler. I'm looking forward to lower monthly energy costs! Thank you again Sun Shades and Graphics!"
– Kevin G.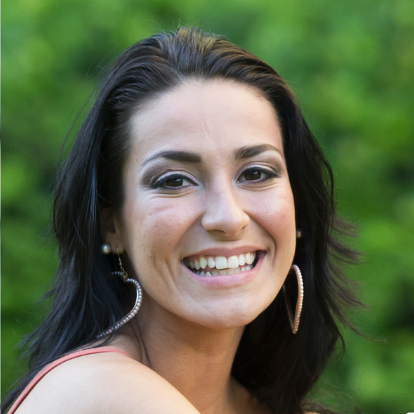 Pleasant & Professional
"I have had great service from this company since having a retractable awning installed a couple of years ago. Jeff is easy to work with and Joshua and Josiah did a great job with replacing window tint on my French doors. They were pleasant and professional!"
– Elizabeth C.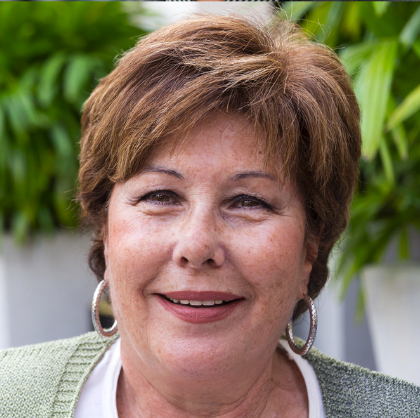 Very Happy
"We are very happy with the service from Jeff and the installation teams. They were all friendly and helpful. We are amazed at how much heat the tinting is blocking from the residence. We have a lot of windows and anticipate that this will make a nice difference in our power bill."
– Julie J.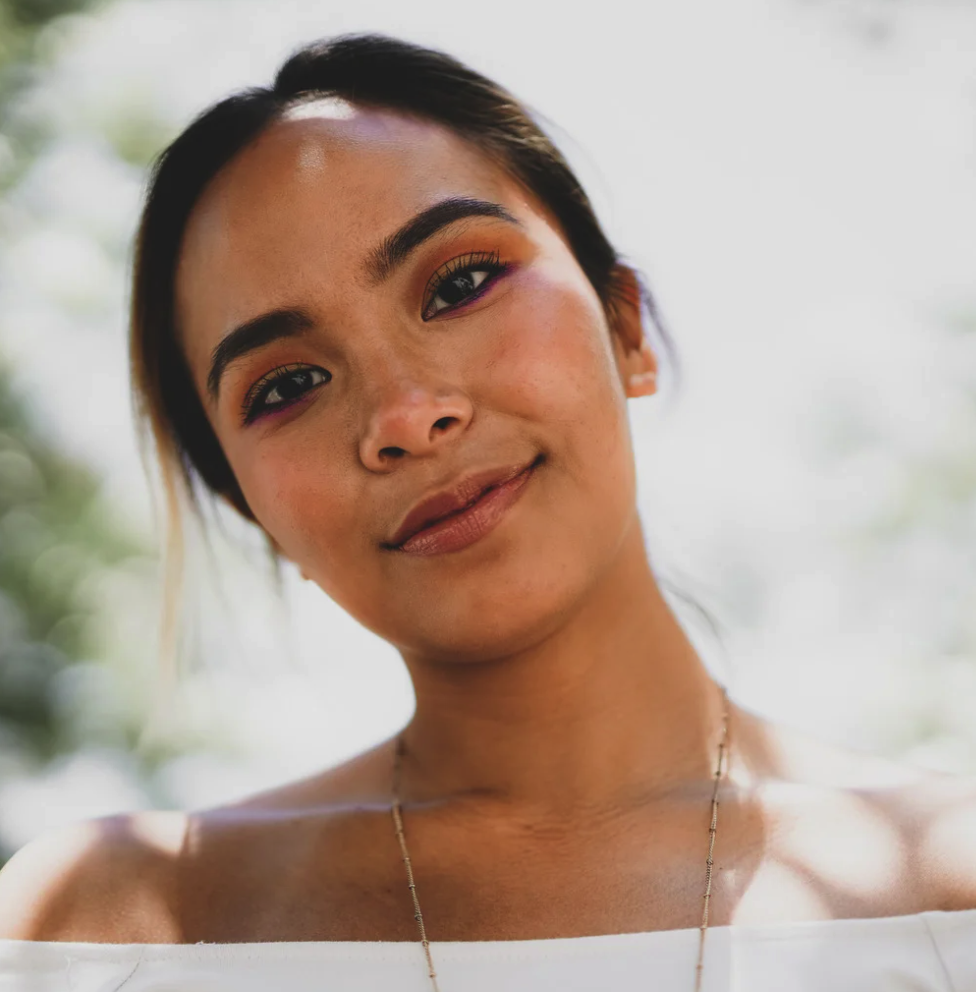 Quick Process
"Very quick process. Received a quote Monday afternoon & by Tuesday morning the tint was installed. Very helpful, knowledgeable guys that were able to install exactly what I was wanting for heat control."
– Maddie S.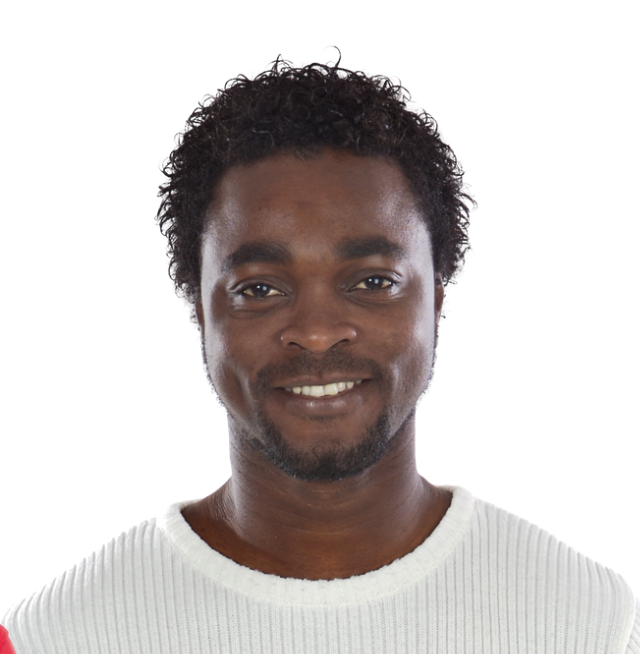 Excellent Company
"We were remodeling our house and new codes required tempered glass windows in the bathroom. After researching and looking at several companies we went with them for their prompt and honest response to our needs. The owner even offered advice on how to properly prepare for tempering our windows. On the day of the service they were friendly, fast and cleaned up afterwards. They even gave us a certificate to verify the windows had been tempered. Excellent company to work with!"
– J Garris
About Sun Shades & Graphics
Over 40 Years of Solar Control
Jeff Carstetter opened up shop in 1980 and over the years our business has expanded from window tints to solar shades and awnings. Our products help people make their homes more comfortable and enjoyable, so they can spend less time sweating and more time smiling.
Only High Quality Products
Sun Shades and Graphics only carries Sunesta awnings and LLumar window films. These high quality, American-made products deliver great results at a fair price.
Our Showroom Comes to You
To help you get the perfect product, we bring our showroom to you. No need to guess how a window film or fabric will look in your space, you'll be able to see for yourself.
Professional Installation
When you work with Sun Shades and Graphics, you're really working with us. Our installations are done by our installers, not subcontractors. The Sun Shades team has over 75 years of combined experience and we're proud of their craftsmanship and professionalism.
Contact Us
Ready for a visit from our mobile showroom? Let us know!