Decorative Films And Window Frosting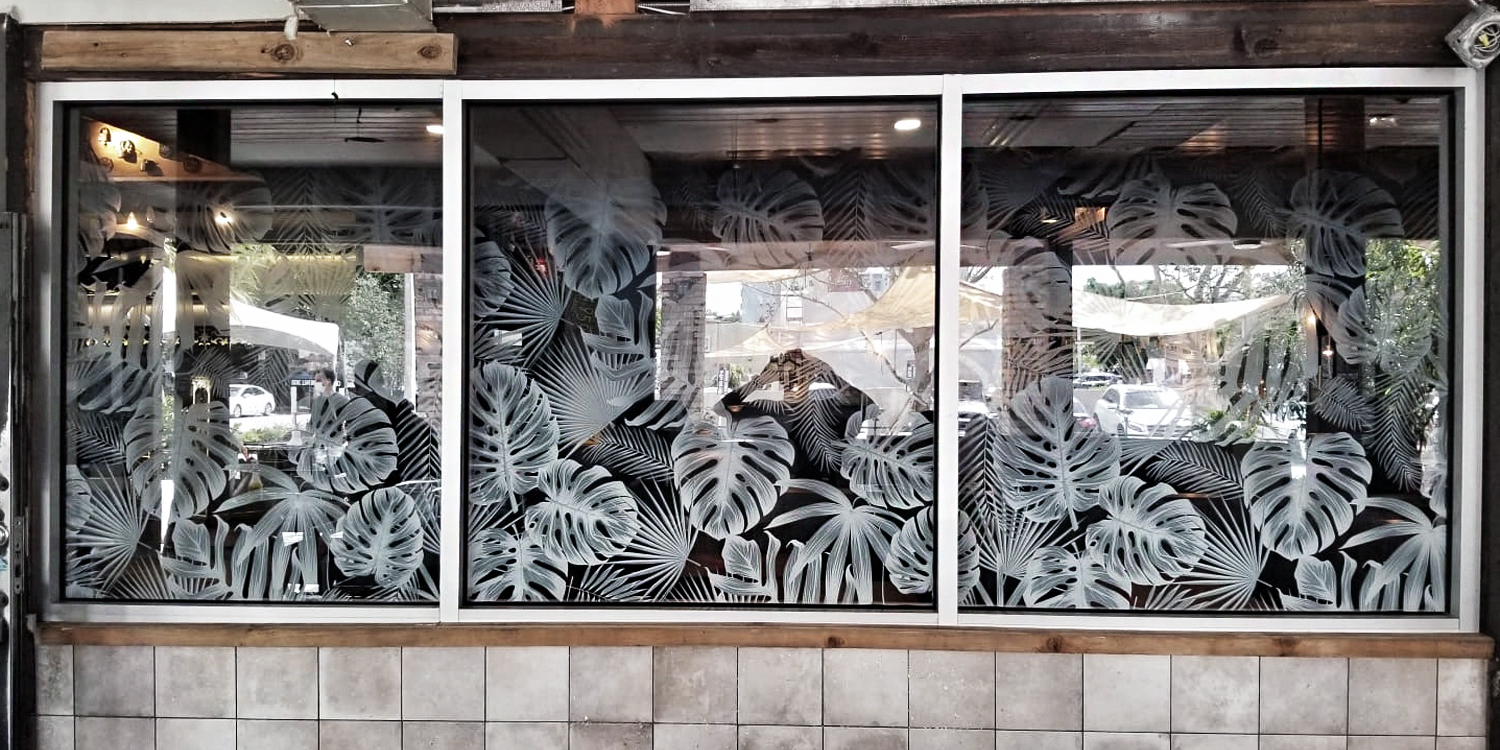 Today's fast-paced environment leads to changing needs of interior space. Reconfiguring an office area, upgrading to a more upscale appearance, or simply a new owner
can create a design challenge.
Etched glass panels provide a beautiful means of creating an entirely new environment of space, light and beauty. They are however, very, very expensive and cannot be changed once etched.
We have the solution. Llumar decorative films applied to the glass are easily removed and replaced in a variety of patterns and shades.
These films can be used for a wide range of applications:
Interior Design

Customized Logos or Signage

Office Partitions

Privacy
These films allow light to be transmitted while adding to privacy. Therefore you don't have a "walled-in" feeling. And as all Llumar Films, they come with a complete manufacturer's warranty.
For the premier decorative window film and window tinting look no further than Sun Shades & Graphics, we proudly serve the Midlands.
Decorative Film Done At Aiken Tech
Other Decorative Window Film Examples