Residential And Home Window Tinting
Why apply window tint to my home?

Protect your family's health and increase comfort:
Being exposed to direct sunlight for any extended period of time can be very dangerous. Not only does it increase the chance of skin cancer, but it can also cause accelerated aging through excess skin damage. Another unwanted side effect of direct sunlight is that it can cause dry skin, leading to rashes and general itchiness.
Home window tint creates a light barrier that effectively blocks up to 99% of ultraviolet light. Controlling the amount of exposure to direct sunlight that you and your family receives is always a good idea. With tint, you are always protected from the sun's harmful rays wherever you are inside your house.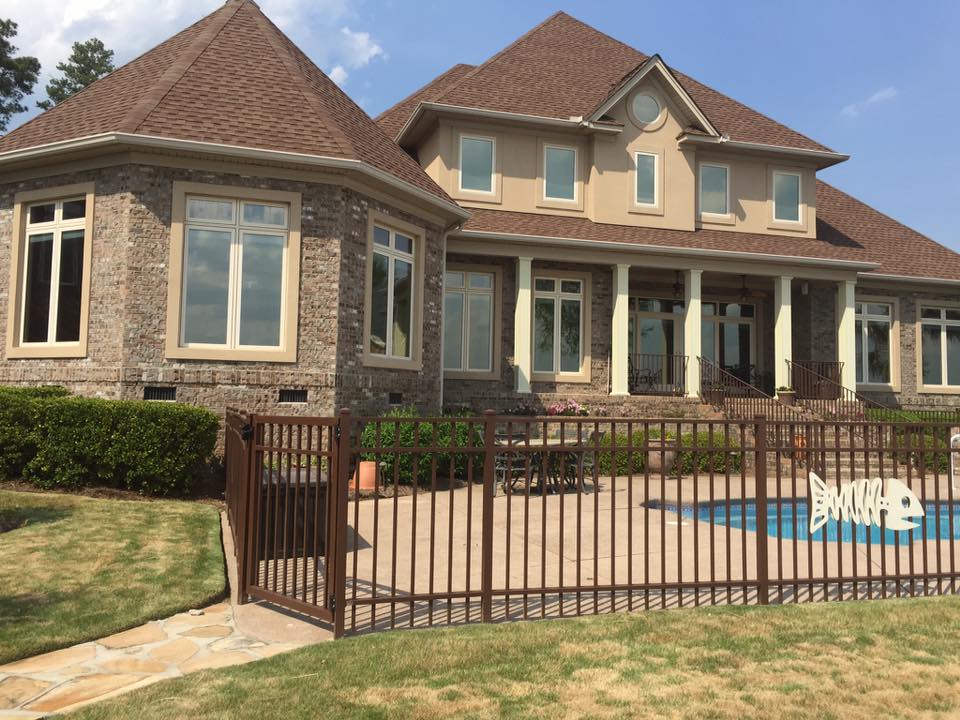 Window tint preserves your house's interior, furniture, and belongings:
The natural heat from sunlight that enters your house is one of the main causes of fading carpets, furniture, and drapes. Sunlight can also cause warping of wood, and shortens the life span of digital products and electronics.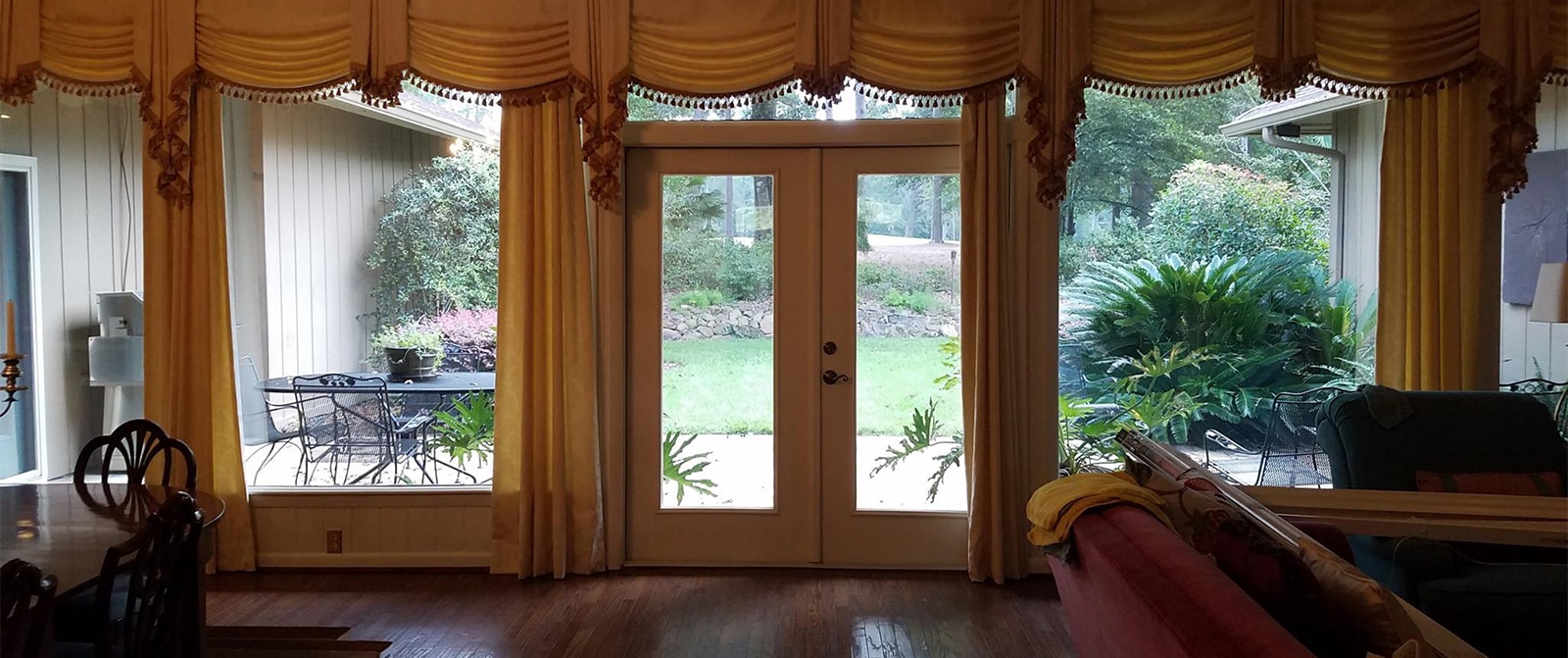 Solar window tinting also both reflects and absorbs heat passively, which prevents up to 70% of incoming solar from ever making its way into the house. This means that inevitable damage from natural factors becomes much less of an issue, as it protects your furniture and other material goods from the worst natural element of them all.
Save money by reducing energy bills:
Is the person paying your utility bills always "on your back" even when you only use luxuries like air conditioning when it's absolutely necessary? The solution is simple:

apply window tint to your home today!
Because window tinting reduces the amount of heat that enters your house from outside, it is much cheaper and easier to keep yourself and the house cool during the warmer months.
As a side note it helps to insulate the home as well. Due to the home window tint insulating effect, heat from inside the house stays inside the house in the colder winter months, which saves money by lessening the need for electrical heating.
Window tint maintains your privacy:
Everyone needs a certain level of privacy in their homes, but having to draw your blinds or pull your shades down constantly is bothersome and ends up blocking the view of your outdoor areas. Maintain your privacy easily with home window tint, and ensure that your garden or yard is visible at all times during the day.
There are many different varieties of home window tint available to suit your privacy needs. For the best in privacy a more reflective tint should be chosen, which lets you see outside without being seen from the other side. Keep in mind that the reflective quality is reversed at night time, so you will still need to draw your blinds once the sun goes down.
Window tint increases the attractiveness of your home: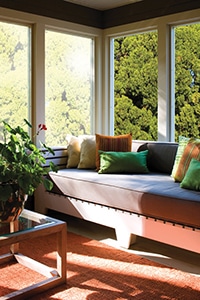 Even though solar window tint isn't directly intended for decoration, one of the great indirect perks of window tint is that the reflective quality on your windows can give your home a sleek, luxurious look during the day time. If appearance and curb appeal is important to you, window tinting your home will give it a look you will love.
Residential window tint is available in an assortment of shades and colors, so you won't have any trouble finding home window tint to match the particular style and look of your house.
If you're looking for a way to save money, protect your health, guard your privacy, and conserve energy for years to come, home window tint can give you all this and more.
At Sun Shades And Graphics we are the window tinting experts in the Midlands of South Carolina. We bring the showroom to you and are happy to find the right match of window tint for your home.
What is residential window tint?
Window tint is a polyester based film that is applied to flat glass or any type of glass surface. It is generally designed to reduce heat energy particularly, solar heat energy, as well as giving a building a certain type of aesthetic image. The materials used range from various components such as metals, ceramics, and different dyed materials. There are films designed for security protection from glass shattering, blast mitigation films to prevent collateral damage caused by flying glass debris, and decorative films designed to give glass a certain appeal or look in both commercial and residential applications.
Window tint works by reflecting the solar energy away from the home or business. Some films have a reflective or shiny appearance and reflect visible light away. Other films work by reflecting Infrared light away. Infrared light is a non-visible light that causes the majority of solar heat gain. These infrared reducing films block little visible light and add very little reflection to the windows keeping visibility as clear as possible.
Will Window Tints Cause Glass To Break?
Glass breaks when stressed. There are five types of stress which may cause glass breakage:
Thermal Stress–from absorption of solar radiation.

Tensile Stress–from the weight of the glass itself.

Mechanical Flexing Stress–from wind.

Impact Stress–from flying objects, hail, baseballs.

Twisting Stress–from building or window frame sagging or settling.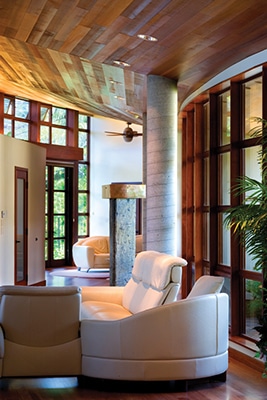 The first type, thermal stress, is the only one which film may affect. The use of window tint will increase the thermal stress on sunlit glass. However, there are also other factors which will increase thermal stress such as: partial shading of windows from overhangs, tightly fitting drapes or blinds, signs or decals on windows, heating and cooling vents directed at glass. In addition, different types of glass (annealed versus tempered, clear versus tinted) have different solar absorption rates and will withstand different degrees of thermal stress.
When deciding to purchase window film for your home or office, the subject of glass breakage may come up.  Industry wide, glass breakage caused by window film occurs in approximately 1/10 of 1% of all installations.  In most cases, when breakage is reported, the film installation was not the sole cause for the failure.  Breakage is usually the result of flaws, imperfections, or expansion restraints that existed in the glass or window framing prior to the installation of the window film.
Most glass breakage we see is the result of DIY window tint installation. We have been installing window tinting on homes for decades and are professionals. The saving you may receive from applying your own window tint are typically short lived as the tint may bubble or cause damage to the glass if installed improperly.
Window tints reduce the transmission of damaging and harmful solar radiation. By increasing the amount of solar radiation absorbed and reflected by the glass, less solar energy can enter the building.  When glass is subjected to the effects of solar radiation, the normal and immediate result is the increase in the temperature. The sun naturally warms the glass as its powerful energy passes through.  Glass with tint applied has an increased ability to reflect and absorb solar radiation. Because window tints are usually installed on the inside surface of the glass, increased amounts of solar radiation will be absorbed as it passes back and forth through the glass.
Some window tints can cause excessive solar energy absorption in certain kinds of glass. The result can be extreme thermal expansion and stress, which can cause glass breakage or seal failure in an insulated glass (IG) unit. Additionally, thermal stress fracture can result from uneven temperature distribution across the surface of a glass plate. This is typically caused by partial shading of the window.
To avoid problems, you must select the correct window tint film for your glass. To do this, it is helpful to know how glass reflects, absorbs and transmits solar radiation and how its ability to reject solar radiation will change when a window tint is installed. In the past, dark or highly reflective films were very popular and used to attain maximum solar energy rejection performance. Unfortunately, dark reflective films typically have high absorption ratings which can increase the risk of glass breakage and seal failure. Thanks to the technological and manufacturing advances used in today's window tints, it is no longer necessary to purchase very dark films to achieve significant solar energy rejection performance. Today's high-tech residential tints provide impressive performance without absorbing excessive amounts of solar energy. Best of all these tints save energy, reduce ultraviolet transmissions, increase interior comfort and give a contemporary appearance to a building or home.