Columbia SC Window Tint & Film Installation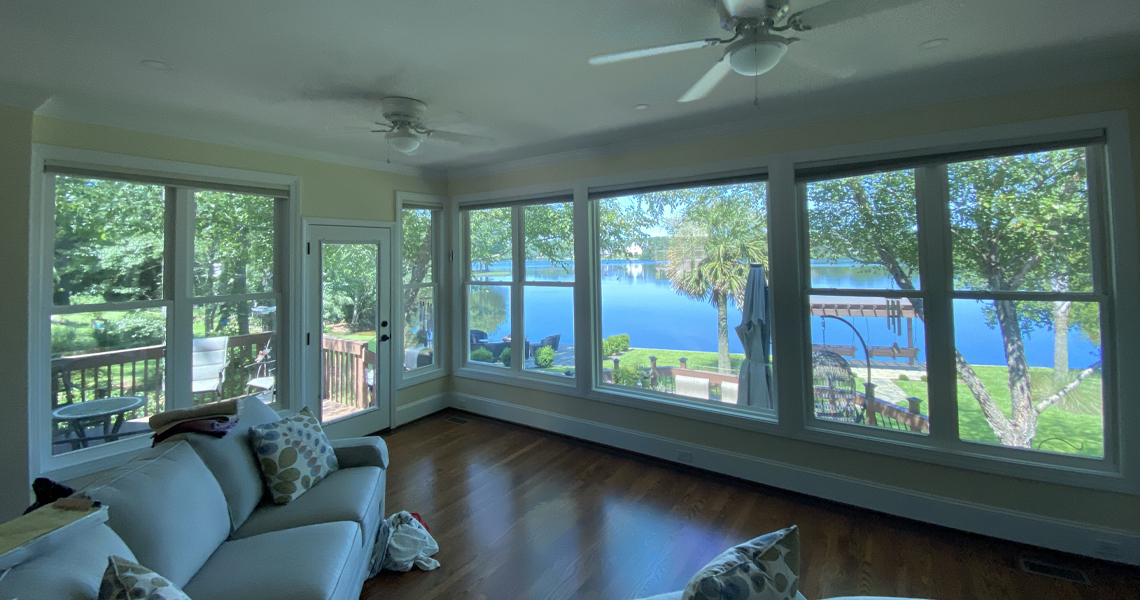 You know those spots in your house that you love, but you can't spend any time there because it's so hot? What about your energy bill? If it's like most people in the Midlands, you just grin and bear it all summer long. Thankfully, there is a way to fix all these problems, a solution that will save you tons of money and make your home more comfy and cozy and cool all summer long. We're talking about home window tinting from Sun Shades & Graphics in Columbia, Irmo, Lexington, and The Midlands. Our local, family-owned, LLumar Select Pro Dealer team uses only the highest quality materials, so you can rest assured that our home window tinting will give you back your space and your money.
Home Window Tinting for Every Family
Here in Columbia and surrounding areas, y'all know that summer doesn't mess around. It shows up and it's ready to play ball, whether or not anybody else is!
While it may be scorching hot outside, when you go home, you want to be able to cool off without worrying about anything else.
Homeowners often worry about:
High energy bills that zap your hard earned money
Glare from windows that causes headaches all day long
Privacy from neighbors and people on the street
With reflective window tinting, you can stop worrying: fast, easy, and affordably. This is far and away the best answer to the summer heat at home in South Carolina.
Get yourself some home window tinting, so you can finally stop worrying about your energy bills and finally get some real privacy at home. Is there anything better than cooling off after a hot summer day? It's what you and your family deserve all year long.
With energy saving, solar control window film, you get your home back. All of it! And, as professional residential window film installers, we make sure it's right for your business and that it looks great, too.
Experience Real Privacy at Home with Residential Window Films
Do you pull the blinds down at home because you're worried about having real privacy? You are most certainly not alone. No matter where you live, people all over South Carolina have the same concerns.
Have you ever asked these questions:
Does my family actually have privacy?
Can people see into my home all the time?
What can we do to get back the feeling of privacy at the house?
For these issues and problems, nothing quite does the job better than home window tinting. With tinted windows, when you're at home in beautiful South Carolina, you can just let go and relax without all the privacy worries that so many people have.
No matter what type of house or window treatments you have, the whole family benefits from heat reflective window tinting and privacy film.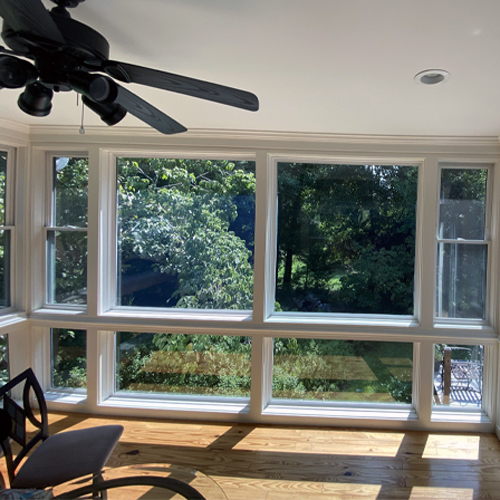 Home Window Tinting Means No More Blackout Curtains
A lot of people think that they can solve big problems with a quick DIY solution. There's only one problem: while it may cost less upfront, you'll almost certainly end up spending more time, energy, and money on it in the long term.
Here's one way to look at it: if you buy blackout curtains or some poster board, you're still going to have to spend the time learning how to set it all up and do it yourself. Then, once it's all "done", you end up crossing your fingers that it even works!
Hire a Select Pro Dealer, so you can stop:
Worrying about a lack of home life privacy
Apologizing to visitors for your makeshift blackout curtains
Wondering if there's a better way to solve this problem once and for all
Well, we have some great news for you! Here at Sun Shades & Graphics, we bring the showroom to you. We work with every client in Columbia, Irmo, Lexington, and The Midlands, to find the best permanent solution, one that's customized to your specific needs and made to last a lifetime.
Get in touch with us today to get started.
Home Window Tinting Examples
For the premier residential window film, and residential window tinting look no further than Sun Shades & Graphics, we proudly serve the Midlands.
Home Window Tinting Frequently Asked Questions (FAQ)
Without a doubt. If you want to save time and money, get your space back, and enjoy every corner of your home, then tinting your home windows is an investment in quality of life for you and your family.
It depends on the specific tinting used. As with any windowed area, you will usually have visibility to the best light source. This is why you can see into homes at night. It's darker outside than it is on the inside.
Ceramic window film typically lasts a lot longer than regular window film. It's also more resistant to scratching and wears down a lot less easily over the years.
The best type of window film is ceramic, as opposed to regular window film tinting. You can expect it to effectively block heat and up to 99% of ultraviolet rays.