Veloce Window Films: Ultimate Solution for Glare Reduction
Increase the comfort, privacy, and energy efficiency of your home or workspace with Veloce Window Films.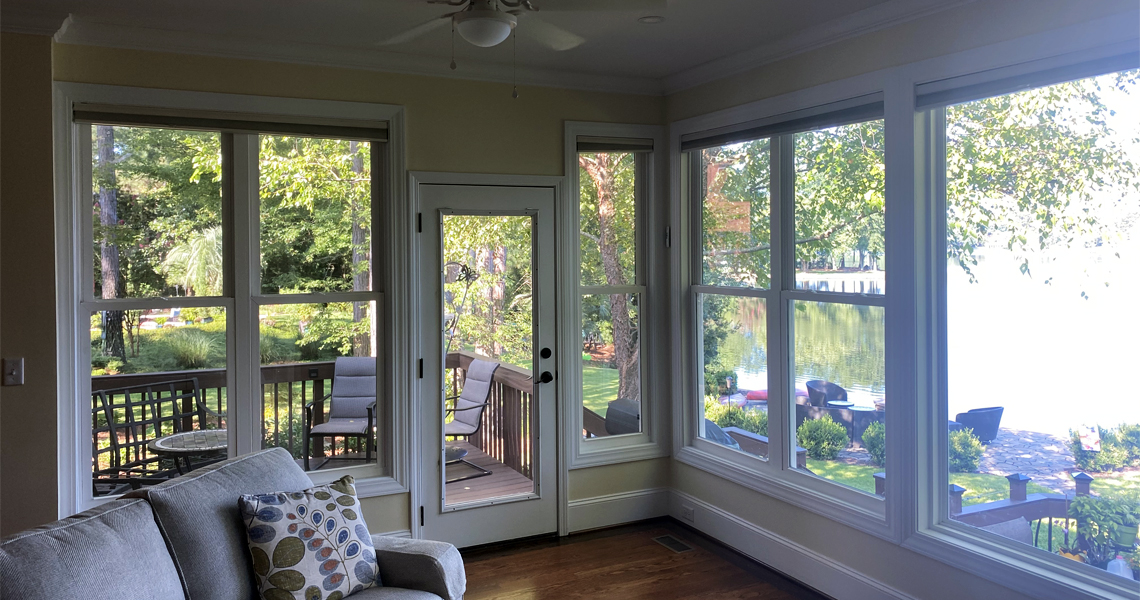 Create a cool, calming environment in your home
Offering the latest in innovative glare control products are Veloce Window Films. No more worrying about neighbors peeking in and ruining your privacy, or straining to make out the images on your TV or computer screen. This next step in home and commercial window tinting technology:
Reduces glare
Minimizes eye strain
Lowers your energy costs
Prevents furniture discoloration
Protects your skin from UV rays
Creates a calm atmosphere
Increases privacy
Allows natural sunlight and clear views into your home
You'll be able to relax in your sunroom no matter how scorching hot the weather is outside. Rest safe in the knowledge that only the highest-quality, durable materials are used, and come with a 15-year warranty.
Increase productivity and comfort in your workspace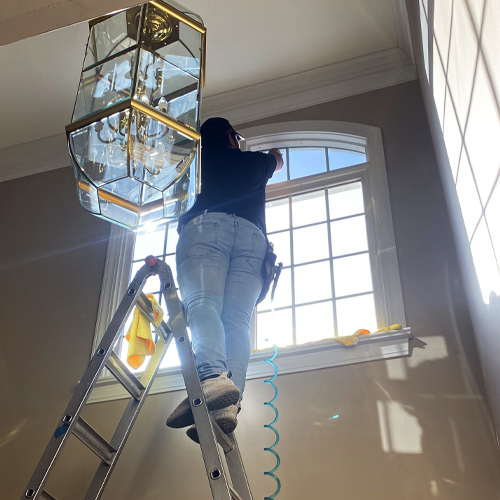 Whether you run an office or a store, it's essential to provide a comfortable work environment to keep your customers, and your employees coming back. You'll know Veloce Window Films can make a difference to the atmosphere and productivity of your business if you notice complaints such as:
Glare on computer screens
Headaches or eye strain
Privacy concerns for meetings
Sunburn while indoors
Faded furnishings or walls
High energy costs
Uncomfortable indoor temperatures
After installing Veloce Window Films, you'll instantly notice your overhead decrease when it comes to energy bills, as the intense heat from outside is diminished. And reap the benefits of happy staff with increased productivity and a pleasant work atmosphere.
Sun Shades & Graphics for all your window treatments
As a family-run business serving clients throughout the Midlands, we deal with glare and excess heat problems on a daily basis. Whether you'd like to improve your office space or use the sunroom in your home all year round, we've got a solution for you. Working with us you'll always get:
Highest-quality, durable materials
Increased property value
Elegant designs to suit all properties
Added level of privacy
Friendly, professional team
Excellent customer service
Decades of experience
Instead of wasting time shopping online, or browsing through stores for the best fit for your home or commercial property, let us bring the showroom to you. We'll help you find the perfect Veloce Window Film to suit your home, office, and your budget.
Veloce Window Films in Irmo, Lexington, and Columbia, SC
If you're looking for clear, scenic views around a lake or forest, or prefer extra privacy when situated in a busy, built-up area, Veloce Window Films are the ideal solution. With a range of options to suit all homes or businesses, think Sun Shades & Graphics for all your window tinting needs.